Over 20 years of experience
Alford's English Gardens Inc. is an award winning landscape design and installation firm located in Signal Hill, California. Kathy Alford, along with her staff and crew, have been designing and installing beautiful gardens in the Los Angeles and Orange County area for over 20 years.
As a licensed contractor, Kathy Alford turns designs into reality. Her dedicated supervisors and crew have the experience to bring her vision and yours to the very grounds underneath your feet.
We produce construction documents such as:
Irrigation plans

Lighting plans

Planting Legend

Construction Details
Eco-friendly demolition & preparation for your personal garden.
Irrigation, meeting CA standards 29 - 15, custom low water drip irrigation with smart timers
We make custom arbors, gates, fences, swings, etc. to make your garden exactly how you want it.
Custom hardscape, flagstone, pavers, cement, walkways, pillars, walls.
Low voltage mood lighting, (LED & incandescent) with smart timers
Drainage, french drains and collection boxes for water conservation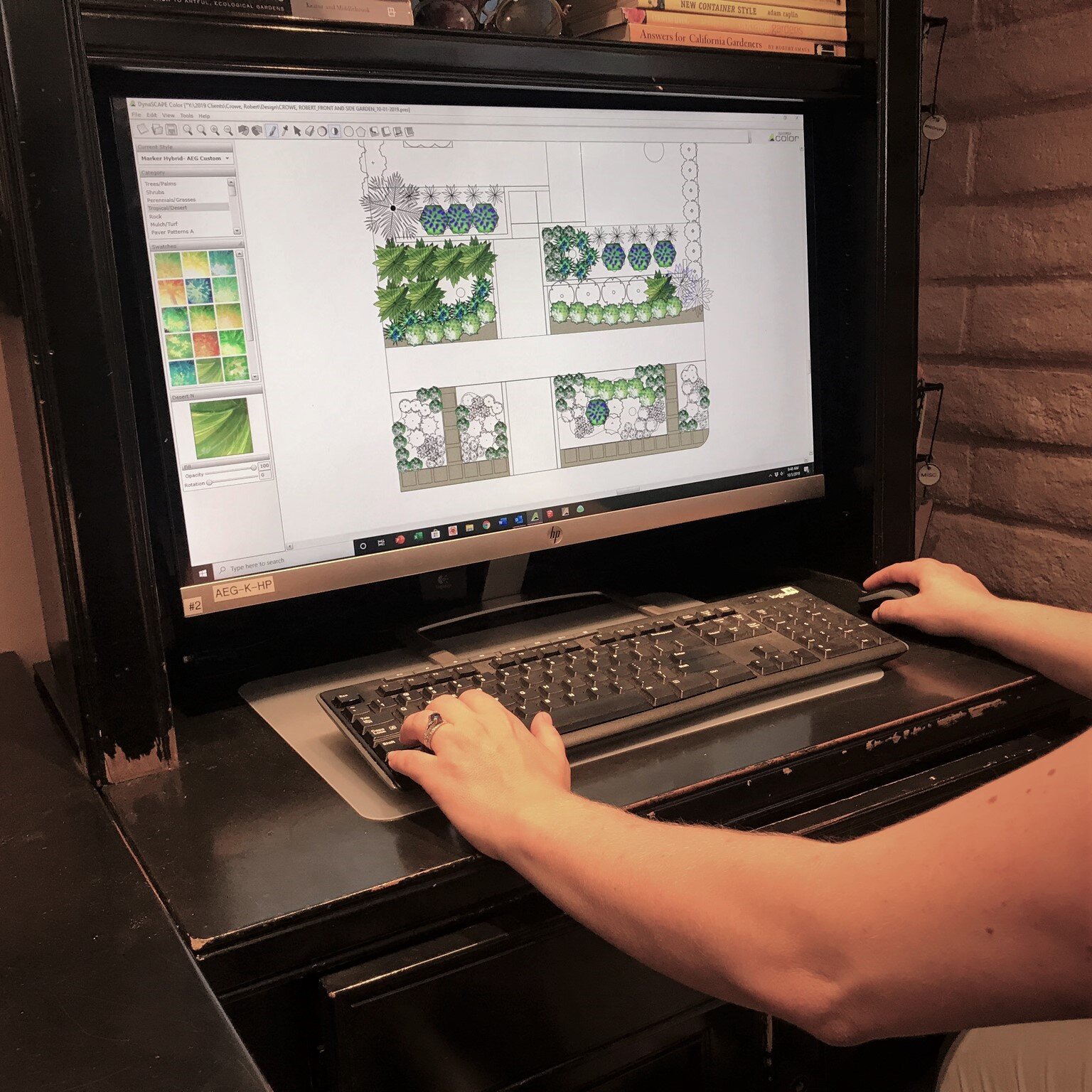 All of our designers are Certified Horticulturists with the latest training in design and plant materials. One of our priorities is meeting the requirements of creating Low Water Gardens, such as using the WUCOLS tool to direct our plant material choices. The style of the home is taken into consideration when selecting plants and materials. Listed below are just a few examples of types of gardens we design:
Sustainable Gardens
California Native Gardens
Zen & Peaceful Gardens
Family Oriented Gardens
Cottage Gardens
Traditional and Historical Styles
… and of course! English Gardens
As a licensed contractor, Kathy Alford follows through to turn design into reality. Her supervisors and crew have the experience to bring her vision and yours to fruition. All crew members boast certification in various areas of installation.
California Landscape Contractor C27 #831062
Member of California Contractors Association (CLCA)
Member of Association of Professional Landscape Designers (APLD)
Qualified Pest Control Applicator with the State of California (QAL)
ICPI Certified in installing interlocking pavers.
Certified Horticulturists
Certified Irrigation / Drainage Specialist
Certified Turf Management
Master Gardener
Certified Smart Clock Installers
Bonded and insured.